In Kebbi State in northern Nigeria, only 14% of women have had any formal education. Women have limited access to contraceptive methods, and just 12% of women receive antenatal care from a skilled provider (NPC & ICF Macro, 2009). In this context, providing health care to women who need it is a challenge. Dr. Dantani Danladi has dedicated his career to improving the lives of women living with obstetric fistula, a devastating injury that can result from obstructed labor.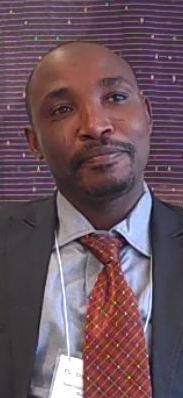 Dr. Danladi started his career as a fistula surgeon at the Birnin Kebbi Specialist Fistula Center in Gesse, a neighborhood in Birnin Kebbi, the capital of Kebbi State in Nigeria. The number of patients at this 50-bed facility fluctuates throughout the year, and the hospital is particularly full in the dry season, when women have time to travel to the clinic after the main harvest. Today, Dr. Danladi works at the Federal Medical Center, also in Kebbi, as a general practitioner. On weekends and occasionally during pooled-effort fistula repair activities, he visits the Birnin Kebbi Specialist Fistula Center, where he continues to perform fistula surgeries.
Most fistula clients whom Dr. Danladi sees are young and live in rural areas, and many initially believe that their fistula cannot be cured. A number come from Kebbi, but Dr. Danladi also sees women from the Nigerian states of Sokoto and Zamfara. Women also cross the border from the neighboring Republic of Niger to seek care. After receiving surgery from him, two former clients began to work as cleaners at the clinic.
Dr. Danladi plays a key role in addressing fistula in northwestern Nigeria, yet it is mostly by chance that he became a fistula surgeon. There are no other doctors in his family, and originally he thought he might pursue a career in computer science. After excelling in school, colleagues and friends encouraged him to go into medicine. Following his graduation, the state government posted him to the Birnin Kebbi Specialist Fistula Center. He became passionate about providing care to women with obstetric fistula, and since then he has undergone a series of extensive trainings with some of the most experienced fistula surgeons in the world.
Dr. Danladi is thrilled to be collaborating with Fistula Care. Recently, he was a co-investigator for the  study "Determinants of Post-Operative Outcomes in Fistula Repair Surgery." Fistula Care has worked with the Kebbi State government to renovate the Birnin Kebbi Specialist Fistula Center and ensure that adequate materials are available for surgeries. "It's wonderful to be part of this team," says Dr. Danladi. Fistula Care is fortunate to work with him, and commends him for performing difficult work in an area where the need is great.
Reference
National Population Commission (NPC) [Nigeria] and ICF Macro. 2009. Nigeria Demographic and Health Survey 2008. Abuja, Nigeria: National Population Commission and ICF Macro.