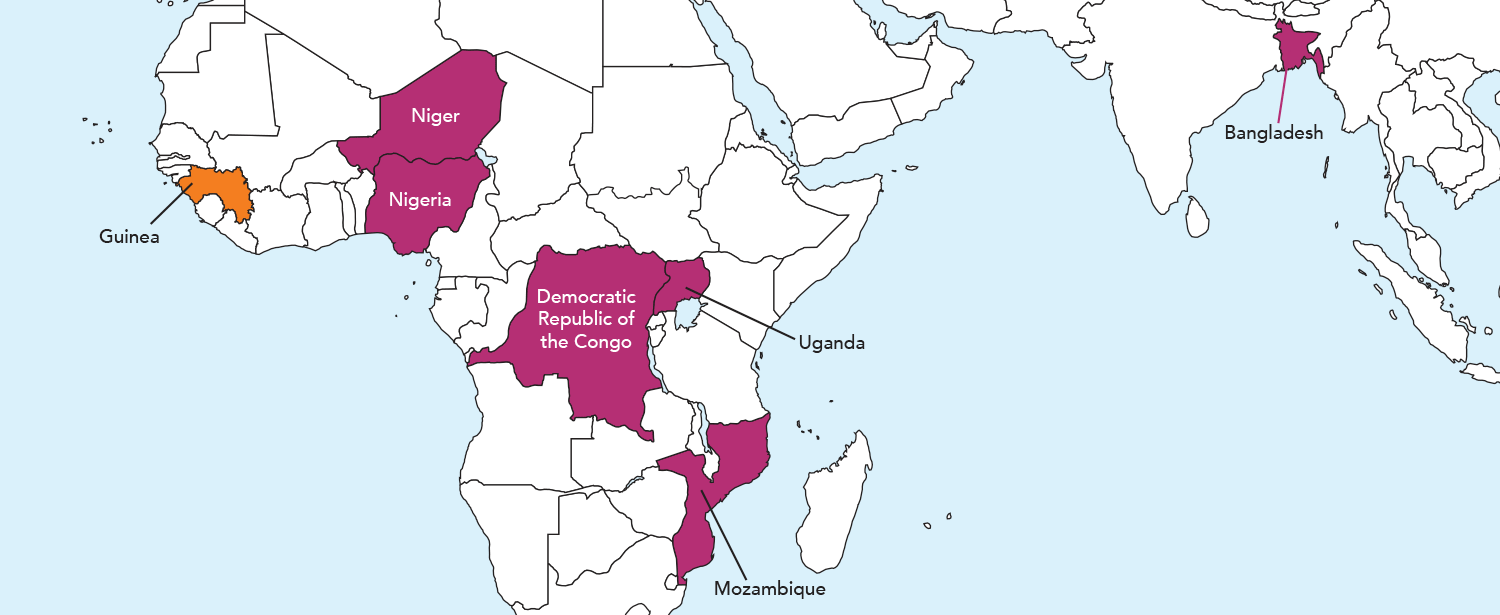 USAID funding of Fistula Care Plus currently supports fistula treatment and prevention sites in 6 countries. EngenderHealth, with USAID support, has assisted these sites to treat over 29,000 women since 2005. For more information on FC+'s work, please select a country name.
Current Fistula Care Plus Countries
Past Fistula Care Countries:
Partner Sites
FC+'s partner organizations support other prevention and treatment initiatives in additional countries.