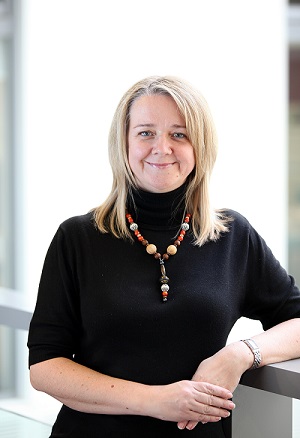 Professor Dame Tina Lavender leads the Midwifery and Women's Health program at the University of Manchester (United Kingdom). This research program centers on the prevention of prolonged labor, with emphasis on use of the partograph. Dame Tina has worked extensively in East, Central and South Africa on this issue and related midwifery research. Last year, Professor Lavender was honored for her outstanding commitment, determination, and leadership toward improving clinical outcomes, women's childbirth experiences, and midwifery practice when she was appointed a Dame Commander of the Order of the British Empire.
Having witnessed the impact of the partograph during her work in various regions of the world, she has facilitated the development of a number of resources in support of the tool for managing labor. In addition to the 2009 Cochrane systematic review of the partograph, she has also conducted research to assess the effectiveness of a partograph e-learning tool, midwives' views of the partograph, and barriers to its implementation. Dame Tina was a key participant at the 2011 meeting "Revitalizing the Partograph," a collaboration between Fistula Care and the Maternal Health Task Force. That expert meeting reviewed the evidence base for the partograph's effectiveness, identified barriers to partograph use and feasible strategies for overcoming them, and discussed future research needs.
The partograph is an important decision-making tool for preventing and managing prolonged and obstructed labor: the cause of obstetric fistula. Fistula Care promotes correct and consistent partograph use for monitoring labor progress as a key fistula prevention activity. It is designed to serve as an inexpensive and simple "early warning system" for identifying complications during childbirth. Dame Tina has made groundbreaking additions to the limited research available on the partograph, which remains severely underutilized despite demonstrated benefits in improving birth outcomes and its great potential in low-resource settings. Dame Tina's research focuses not only on preventing prolonged and obstructed labor, but also on improving the support available for women living with obstetric fistula and other associated maternal morbidities.
This year, following up on the main recommendation of the 2011 international meeting on the partograph and with support from the Bill and Melinda Gates' Foundation, Fistula Care is collaborating with the University of Manchester on an exciting new research project to review the evidence around all labor monitoring tools, including the partograph. This aims to gain a deeper understanding of 'what works and what doesn't', which is essential to tackling the real-life barriers to effective management of prolonged labor.
Dame Tina is dedicated to strengthening prevention efforts through education programs, such as a cross-national master's degree program in midwifery and women's health for institutions in the UK and Africa. She is also a Visiting Professor at the University of Nairobi and an examiner at the University of Malawi. Dame Tina is joint editor-in-chief of the British Journal of Midwifery and the African Journal of Midwifery and Women's Health, a source of contemporary midwifery research and information free to African midwives. She continues to travel around the world both professionally and for volunteer service, which has led to collaboration with the Africa Midwives Research Network and East, Central and Southern Africa College of Nursing.