Married at age 17, Eva Aktar, a young woman in Bangladesh, became pregnant soon after. She underwent a harrowing 30-hour delivery, during which her full-term baby boy died. A cesarean delivery would almost certainly have saved the baby, but neither Eva nor her family could afford the US$250 fee required for the operation.
After her taxing childbirth, Eva was informed by her doctor that she had developed an obstetric fistula: The prolonged labor had produced a hole between the vagina and the rectum or bladder, which leaves women incontinent and smelling of urine or feces. Because of the fistula, Eva's husband and his family abandoned her, but she persevered, eventually obtaining surgery to repair her fistula, with help from a former employer. "I plan to get married again — but not now," she says. "I want to have very supportive in-laws this time, and I want to tell everyone who suffers from fistula to get relief."
Most Americans never hear heartbreaking accounts like Eva's, because we managed to eradicate fistula in the early 1900s. Yet it could happen to any woman in any part of the world. What makes Eva's situation different from that of a woman in the United States are the advances in and access to maternal health care. The fact that this condition persists today in Bangladesh and other developing countries illustrates not only the poor state of maternal care, but also a more systemic denial of the right to health for women — and all of the physical, social, economic, and psychological ramifications of this denial.
For the estimated 2 million women currently living with fistula, the bodily suffering they experience is just the tip of the iceberg. They also face a deep social stigma: Far too often, women with fistula are divorced by their husbands, estranged from their family, and alienated from their peers, while others report being ignored by health workers, shunned by their employer, or simply too disabled to perform their work — all of which perpetuate a grave gender disparity in communities and countries around the world.
If we are serious about improving gender equality — especially on International Women's Day — we must work toward eradicating fistula and other conditions that marginalize and inhibit women in already-patriarchal societies. In addition to devoting energy and resources to destigmatizing the condition, offering rehabilitation services, and helping women reintegrate into society, we must encourage — and assist — countries to strengthen their capacity for fistula repair surgery. Doing so requires breaking down the disease-specific silos in which the global health community has traditionally operated: We must incorporate essential surgical care into every national health plan and health system.
First, that means educating women and communities about the warning signs and complications of fistula, as well as about available treatment options. Second, it means ensuring that women have the means of reaching those services, whether the barrier is transportation or affordability. Finally, and perhaps most importantly, it means equipping health facilities with the resources to provide high-quality surgical care if and when women present with fistula: Hospitals and clinics with operating rooms must have reliable equipment and supplies for fistula repair surgery, along with specially trained clinicians to perform the procedure effectively and respectfully. Beyond treating fistula, these improvements would ensure that countries' health systems would be ready for any emergency that arises, while also making countless contributions to their economy.
No woman should have to suffer from a debilitating health condition with lifelong social, financial, and psychological consequences — especially one that we have the knowledge and tools to prevent. It is time that we addressed the ongoing tragedy of fistula head-on: by building awareness, offering social support services, connecting women to care, and putting in place the capacity to perform safe, affordable surgery. If we can, we will not only see fewer women living with this devastating injury, but we will also shepherd in a world in which women are more empowered, societies more equal, countries more productive, and the world more poised for prosperity.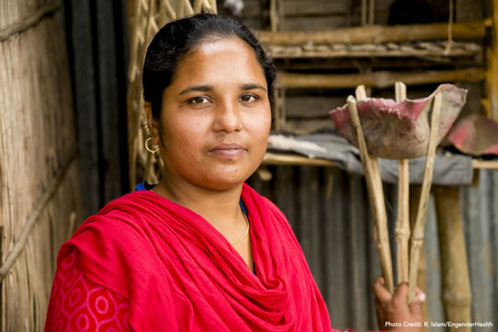 Dr. Lauri Romanzi is a surgeon and Project Director for the Fistula Care Plus initiative at EngenderHealth. Erica Frenkel is the Chief Operating Officer of Gradian Health Systems, a social enterprise that equips low-resource hospitals to perform safe surgery. Mira Mehes is the Interim Executive Director of the Global Alliance for Surgical, Obstetric, Trauma and Anesthesia Care (The G4 Alliance).