A recent article in the Economist highlights the growing "data divide" between higher and lower resource settings.  Reliable and accurate data is used to guide decision-making through analysis, interpretation, definition of needs and goals, development of strategies to take action, and finally, evaluation of progress.  The dearth of high-quality data in poorer countries is a barrier to development efforts.
The field of obstetric fistula has historically lacked common definitions and data for measuring needs and outcomes.  The USAID-funded, EngenderHealth-led projects Fistula Care and Fistula Care Plus have undertaken collaborative indicator development, introduced standardized data collection at health facilities, and promoted the integration of fistula indicators into national health management information systems (HMIS) to enable continued measurement and support for fistula treatment services. As monitoring of obstetric fistula continues to become more standardized and routine, the multi-country scope of the project has enabled a wide-ranging effort through which indicators for an emerging maternal health content area were introduced and applied.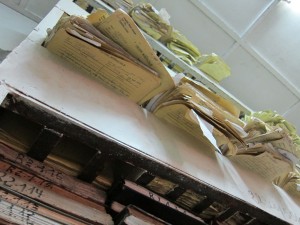 In keeping with its commitment to quality improvement, Fistula Care Plus also works to promote the use of data for decision making at the health care facility, within local governance and at the national level.  Under the Fistula Care Project, a training module was developed (Data for Decision Making in Fistula Treatment Services: A Supplemental Module for Facilitative Supervision) to provide clinical supervisors, health care providers, and national-level stakeholders with skills to review and interpret data in order to strengthen health systems and services. The document includes guides for discussion and interactive activities, as well as handouts and other tools to teach lessons about data gathering, analysis, and application. The modules supplement EngenderHealth's facilitative supervision tools, which emphasize team problem-solving and communication.